EXCELLENCE IN PATIENT CARE
We provide patients with a welcoming and comfortable environment for treating all types of physical pains, aches and injuries.
BODY RESTORATION is here to help you get moving again.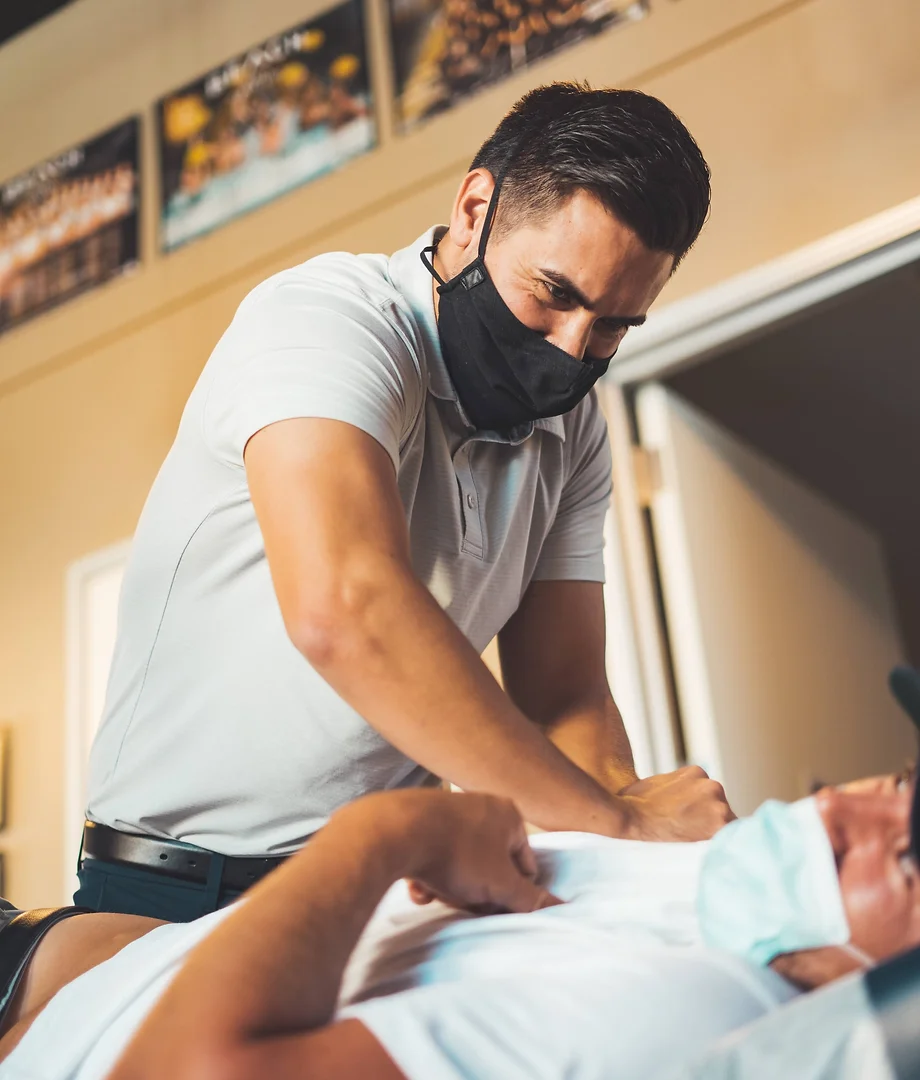 Our mission is to help you regain function and improve your overall quality of life.
BODY RESTORATION is powered by Bloch Wellness and Sports Medicine. As the Orange County, California office, Body Restoration will continue to offer current and new patients the highest standard of patient care, to support their physical health. Our team of dedicated health care professionals have all been trained on THE BLOCH METHOD, providing patients with the highest standard of care, state-of-the-art services, integrity and compassion. 
Contact us to schedule your appointment or learn about the services we provide.
Located inside Restor Physical Therapy
Mondays & Thursdays
10:00 a.m. – 7:00 p.m.
Tuesdays, Wednesdays & Fridays
8:00 a.m. – 5:00 p.m.
Get in touch to learn about the services we provide.
Where exactly are you located?
Body Restoration is located at
351 Hospital Road,
Newport Beach, CA
Inside Restor Physical Therapy on the basement level, Suite 007. Walk in the building front door, take the elevator or stairs to the bottom level and follow the signs to Restor Physical Therapy. Walk to the back of the gym by the physical therapy tables and look for the friendly Body Restoration team in the back corner.
What types of health insurance do you accept?
We accept most health insurances, but are out-of-network for certain insurances. Our billing team will verify your insurance. If you have more questions regarding insurance please contact us at [email protected].
Parking
PARKING IS FREE.
1. Enter parking lot located on Hospital Road.
2. Take a parking ticket from the machine. Make sure to bring your parking ticket inside the building with you, as you will be able to get your ticket validated.
3. Entrance to the building is a short walk from the parking lot. There is a ramp to enter the building if needed.
4. Parking ticket can be validated at the machine at the front desk.
What conditions do you treat?
We treat a multitude of Musculoskeletal conditions through advanced chiropractic and soft tissue techniques, as well as research driven technology. Systemic inflammatory conditions are treated with the Hyperbaric Oxygen Chamber.
If you have questions about treatment options for specific injuries or ailments, or you want more information on overall wellness treatments and modalities to help you feel your best please reach out to us at [email protected] or call us at 657-531-300.
Don't see your question or still have other queries?
Get in touch for more information.